Industry Custom Pricing (ICP)
ITF has been a strong proponent of several changes to the ICP program to increase transparency and improve reporting within the system. As a result of ITF efforts, starting in 2024 a schedule will be introduced for automatic repolling of industries, polling questions have been clarified and participant communication will be enhanced.
Working Remotely from Home
Feedback from members of the ITF Association was instrumental in development of policy addressing working remotely from home which was introduced in 2023. Ensuring compensation principles were not expanded and a common understanding of what constitutes a designated workspace, and development of enhanced employer and worker information were key accomplishments.
Experience Rating Claim Cost (CCT) Threshold
In recognition of the changing trends in claim experience ITF proposed several amendments to the Experience Rating Claim Cost Threshold (CCT) formula for 2022. As a result of the ITF proposal, WCB has increased the CCT to $1800 from $1500. The formula achieves a better balance between employer ability to effectively manage WCB claim costs and WCB experience rating principles. The formula will continue to be reviewed annually.
Joint OHS/WCB Reporting
The ITF Association expressed significant concerns with a proposal for introduction of a Joint OHS/WCB Reporting system to the Labour & Immigration Ministry. Potential unintended negative consequences of a joint reporting system had not been thoroughly considered and employers were not consulted. It was confirmed in 2023 that work on the project has been halted.
WCB Legislative Review
ITF was active in identifying challenges and inequities in the 2018 changes to the WCB Act included in Bill 30. Submissions were made to both the Labour & Immigration Minister as well as the Red Tape Reduction Office. Bill 47, introduced in the fall 2020 session, addressed the majority of the concerns ITF had raised. Legislative changes took effect 1 January and 1 April 2021.
COVID Cost Relief
The ITF Association felt strongly that the many challenges presented by the COVID pandemic warranted application of cost relief in certain situations. Recommendations were developed by ITF and several discussions held with the WCB to discuss member issues and proposals. A set of COVID cost relief measures were approved by the WCB in September 2020 based on the ITF proposals.
Management of Psychological Injuries
A working group to address challenges associated with psychological injury claims from both employer and WCB perspectives was convened in June 2020. As a result of these discussions, changes to WCB processes, development of new procedures and guidelines, and training for WCB staff was undertaken to facilitate better collaboration and management of these challenging claims. Work continues on analyzing trends and 2021 data, and accurate identification of cognitive restrictions.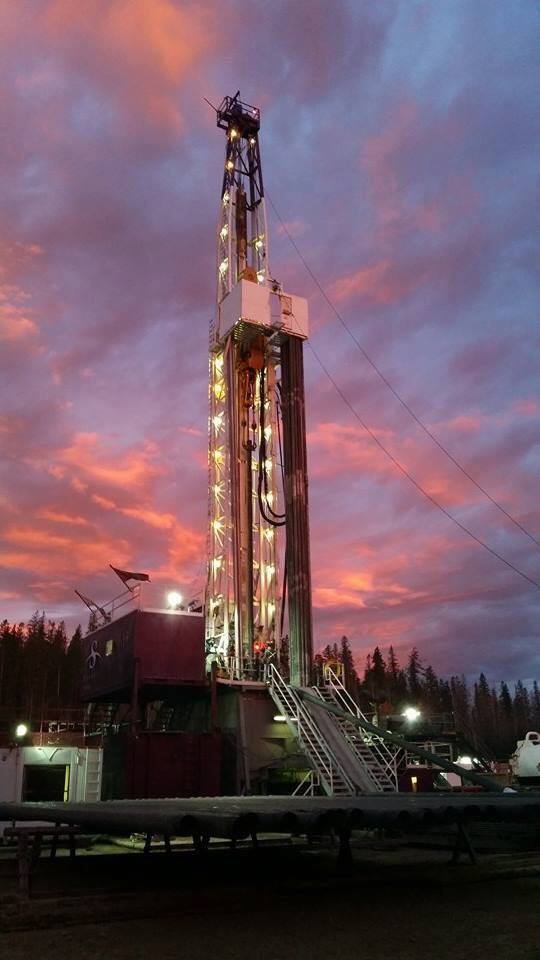 WCB Policy Consultation Advisory Group (PCAG)
Throughout the WCB Review, the ITF was steadfast in expressing the view there was a need for increased accountability and stakeholder consultation going forward. These recommendations were accepted and the PCAG was established in 2019. The purpose of the PCAG is to provide input and advice to the WCB Policy Committee process, and to work with their respective communities to provide updates about WCB initiatives and bring forward issues of significance. The ITF Association was asked to designate members to serve as the employer representatives for this group. The Alberta Federation of Labour has designated the labour representatives.
Employer Appeal Consultation and Representation
ITF made it a priority for several years to secure WCB appeal advisory services for Alberta employers, which led to introduction of the Employer Appeals Consulting Service (EAC). ITF continued advocating for improved services during the 2017 review and employers and workers are now be provided with equal access to services through the Advisor Office for Alberta Workers Compensation. As a direct result of our continued advocacy and discussions, the initial restriction of services to employers with 100 or fewer workers has recently been lifted. Services provided by the Employer Appeals Consulting Service within the WCB continue to be available to all employers.
WCB Review
The ITF Association was an active participant in the 2017 WCB Review. As a result of ITF efforts, government did not adopt the review panel recommendation to discontinue the WCB surplus distribution to employers. ITF was also instrumental in influencing several other changes including the selection of members for the WCB Board of Directors, ongoing WCB engagement with and accountability to stakeholders, improved services for employers, and improvements to the practice for deeming earnings. The ITF is continues to be engaged in discussions about additional changes to the WC Act to ensure sustainability and balance in the workers compensation system.
WCB Surplus Distribution
Contrary to policy and past practice, the WCB Board of Directors did not approve distribution of the 2016 WCB surplus to employers in early 2017. ITF was very vocal in expressing the view that this represented "employer money" and should be returned to employers as per policy. The Board of Directors approved the surplus distribution in November 2017.

The 2019 amendment to the Funding Policy now also reflects that any surplus will be available for disbursement to fund approved initiatives for the purpose of improving the health and safety or workers, and to employers in the form of a special surplus distribution. In addition, policy requires that the Board seek input from stakeholders prior to approving any initiatives in order to ensure effective use of these funds. to reduce claims
States of Emergency
Following concerns raised by ITF members regarding the impact on modified work and claim costs arising from the evacuation of Fort McMurray during the Wood Buffalo fire, the WCB initiated a policy consultation and proposed amendments to two policies.

The ITF was successful in advocating for the policy to include both provincially as well as locally declared states of emergency and for the application of cost relief.
Rate Setting Methodology
In 2016 the WCB requested ITF feedback on three proposed changes to rate setting methodology for 2017. After consideration members supported alignment of the MPCC with Maximum Insurable Earnings as well as a change to classification of two types of claim costs.

ITF did not support the proposed change to the experience rating window for fatalities (the WCB proposed a 10 year window rather than the existing 5 year window). After discussion with ITF members, the WCB did not move forward with implementing the increase in the experience rating window.